Ancora de Chianti Art Academy in Tuscany
 the Retreat is based in the stunning tuscan hills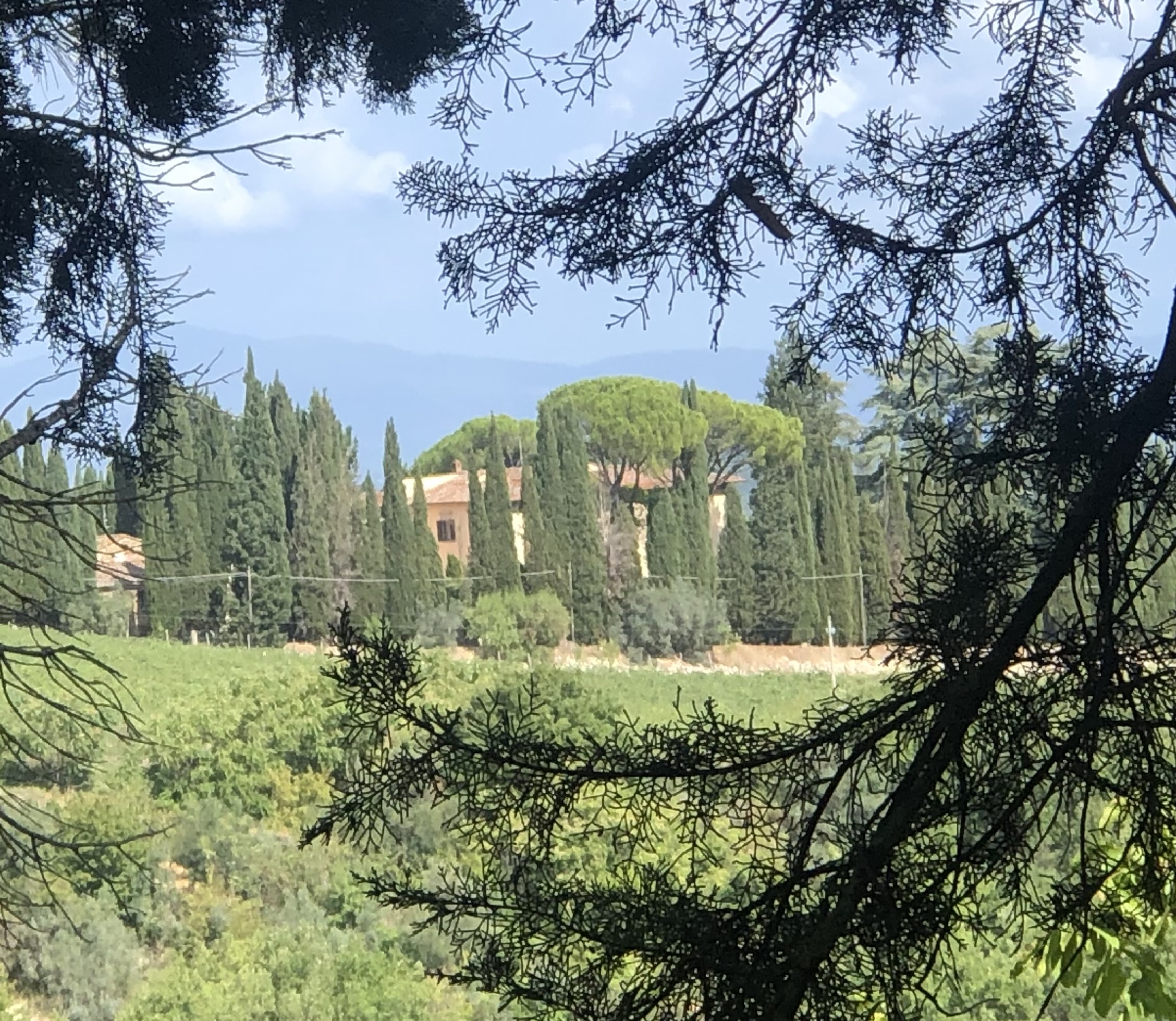 Tutors Peter Davies and Janet Brady
Welcome you to join them painting in Italy. With 20 years of teaching experience you have two tutors working with you each day to improve your painting and share their skills.
Ancora is such a beautiful location, a beautiful homestead, lovely buildings, nestle in olive groves and a vineyard. Beautiful things to paint in and around the location and stunning long views at every turn.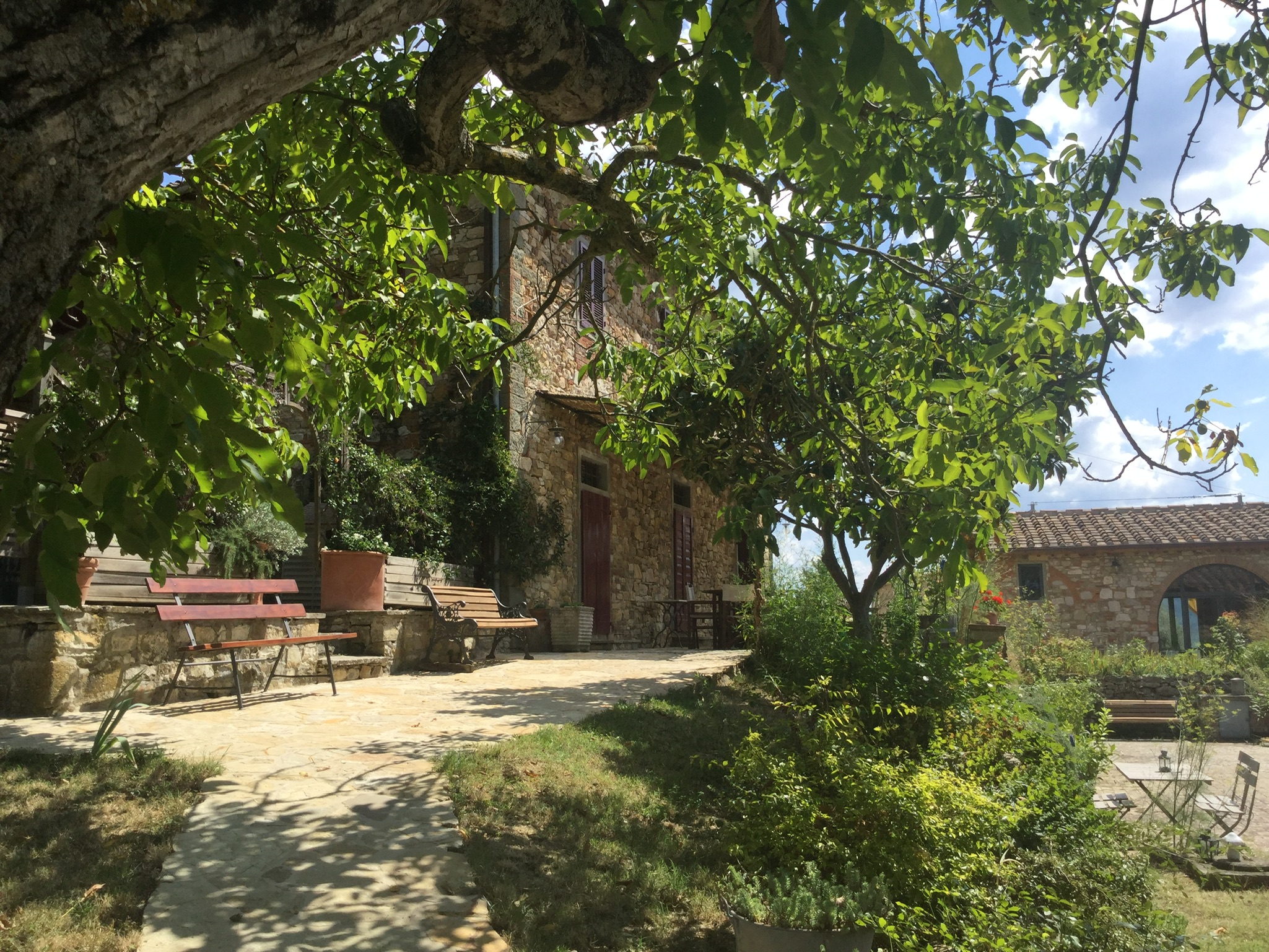 Our hosts Laura and Phillipe
Welcome you to stay at their beautiful family homstead in the picturesque tuscan hills. Ancora de Chiant –  near the town of Greive.
A cluster of Italian buildings, beautiful rooms, dining on the verandah, and a fabulous air conditioned studio.
There is so much to paint while staying in a beautiful homestead and we are so lucky to have Lauras home cooked food and tons of her Italian hospitality.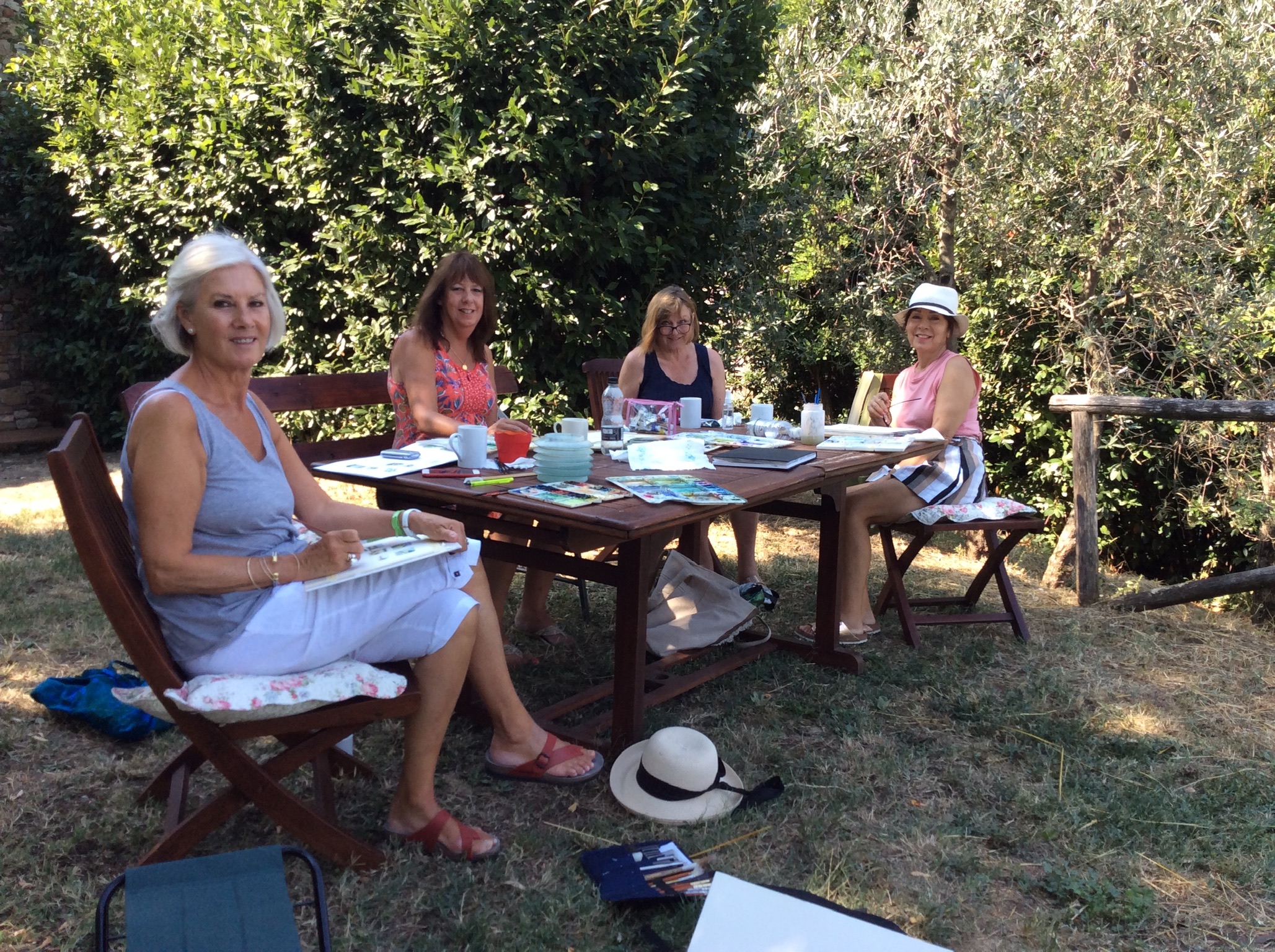 Art Academy in Action
A planned itinerary, daily demos with plenty of one to one tution and reviews. Expert tuition from your two tutors will focus your experience and make the most of learning in this lovely setting.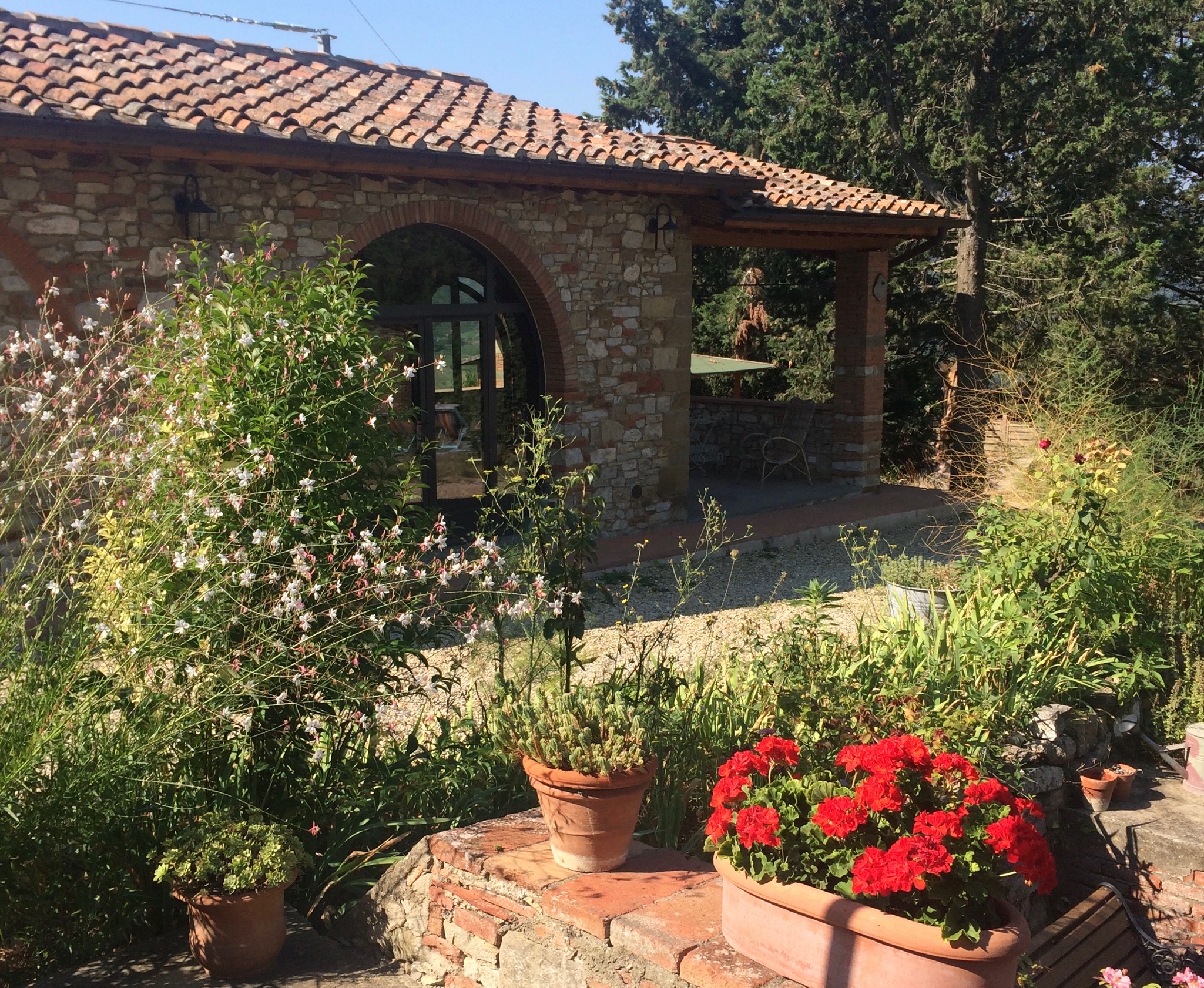 A great studio space
Perfect for all our painters, an air condition studio, plenty of space and great light. As well as painting plein air anywhere on the homestead, we have a great studio teaching space.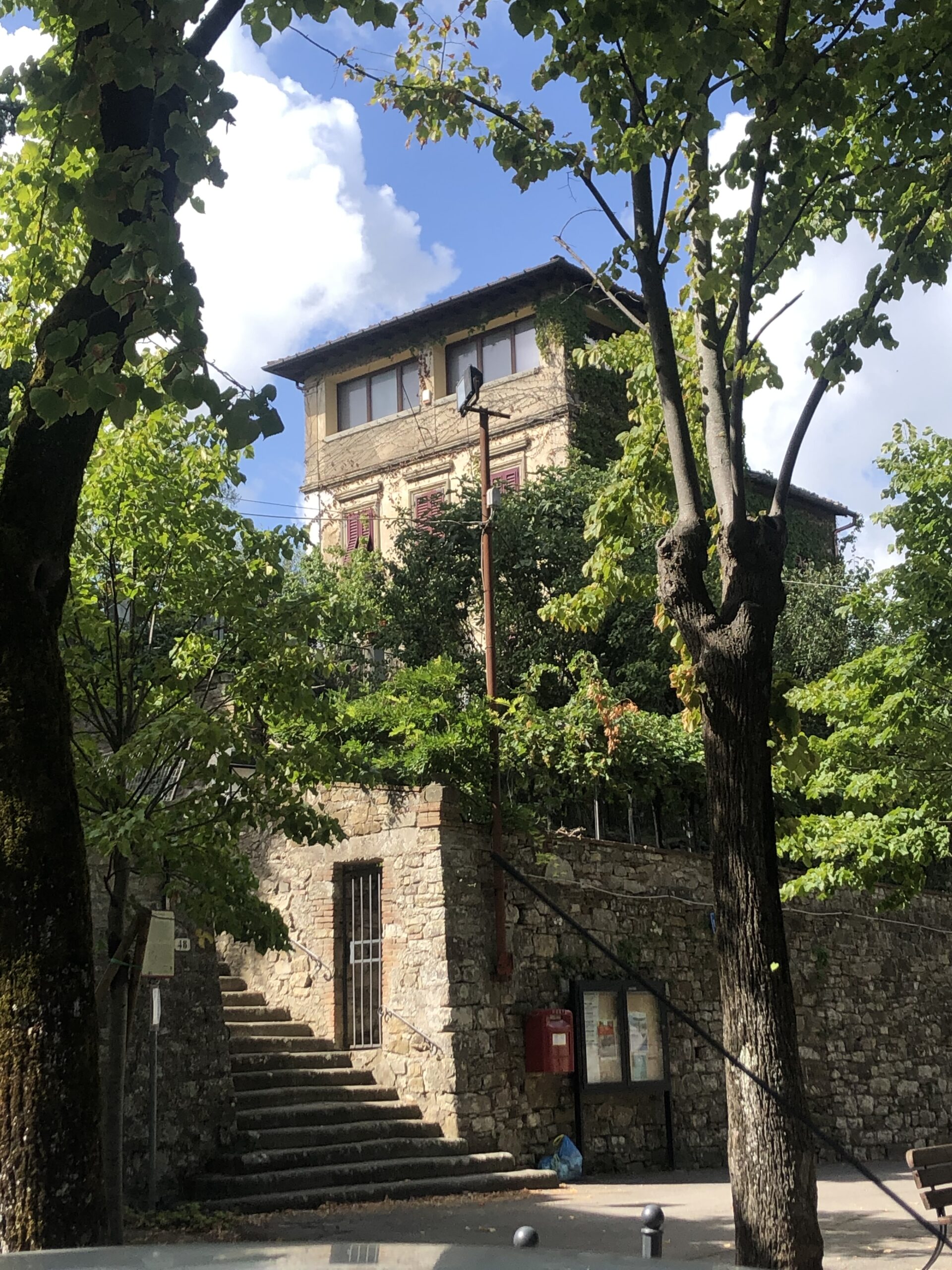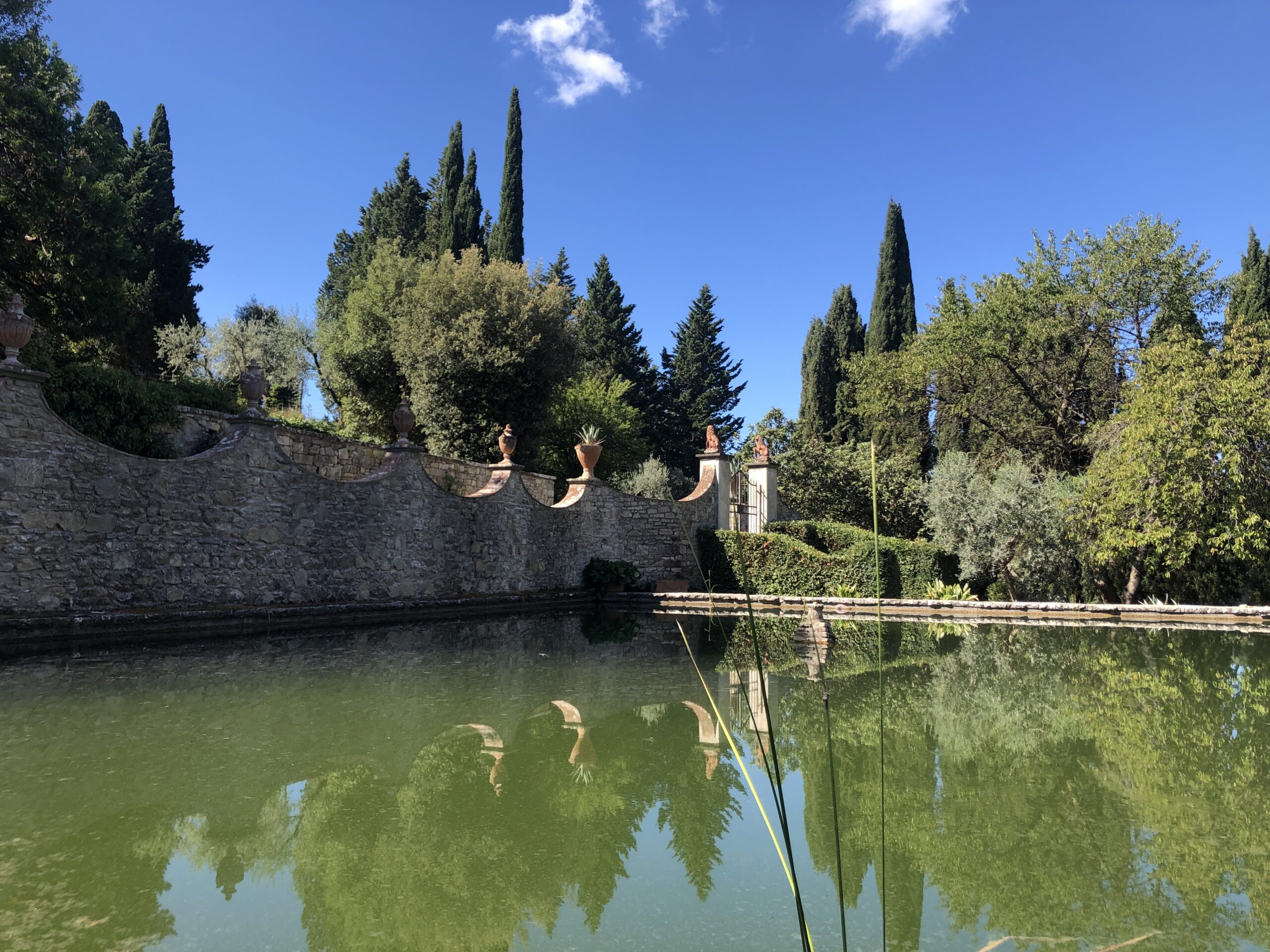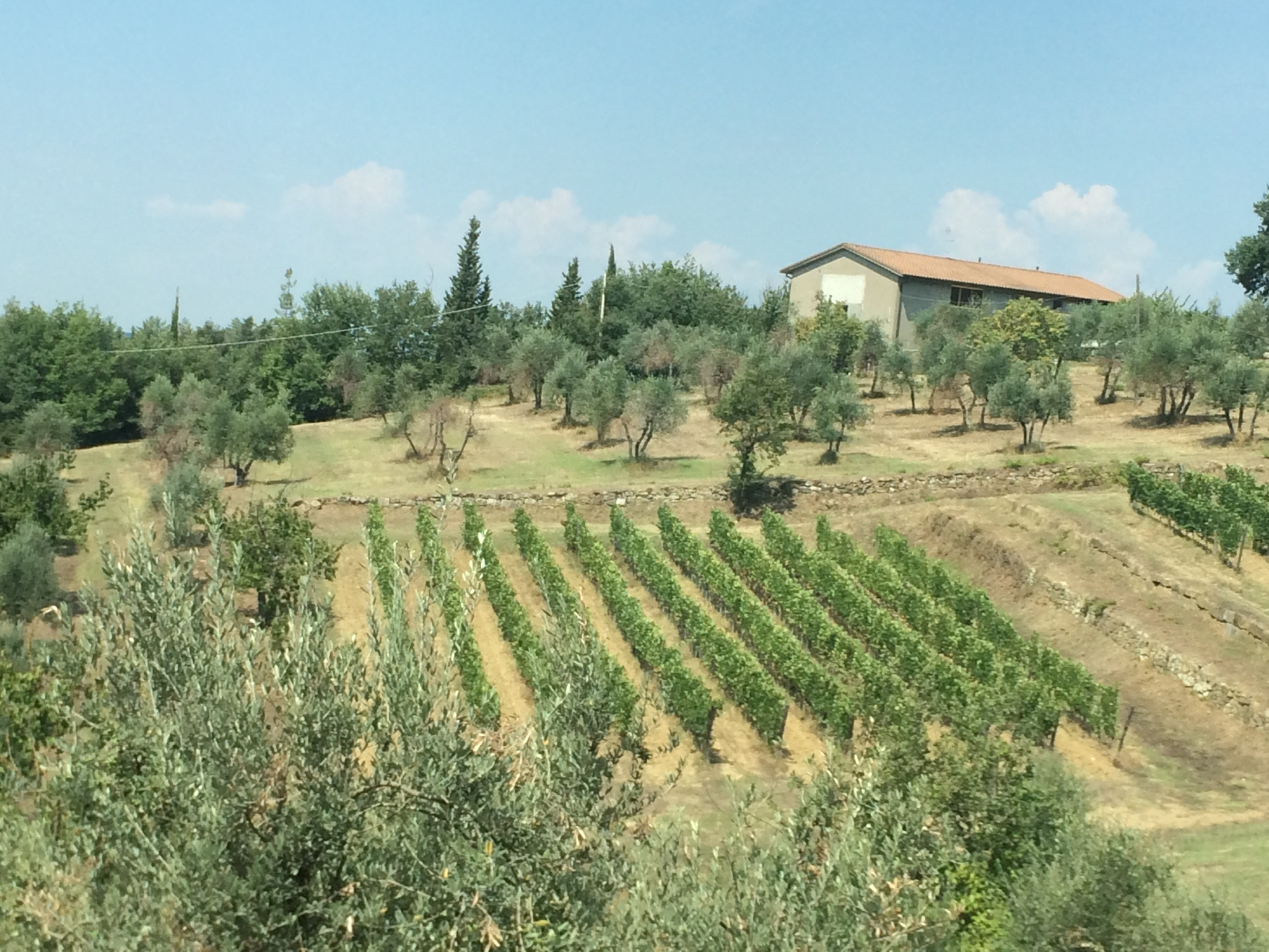 Explore
We like our painters to experience some of the the culture of the places we take them.
This area of  Tuscany is very famous for their wines, partuicularly the Chianti classico from Castello Verrazano.  We organize and include a fabulous tour and wine tasting lunch at this historic Vineyard.
We also visit villages nearby – the market town of Greive is beautiful and has lots to sketch and paint. We can also visit the little hilltop ancient town of Montefioralle.  great architecture from afar and fun alleys and buildings inside.
Celebrate
One of the best things about going on a painting holiday is meeting new friends and sharing the experience with like minded people.
Its always great to see everyones work and celebrate together at the end of the trip, showing all the work that has been completed in the week.