A body of work inspired by the metamorphosis of the dragonfly. I incorporated the transformation in my work on drowning women. Moving from the drowning stage to surviving stage the parallels ispiring. It took them from drowning to surviving. From the nymph underwater to the damselfly in full flight and free.
Images exploring emerging from one world into another. A very positive mood change, a sense of hope.
paintings under handcrafted glass
Inspired by a dynamic photographer in the Bahamas, she generously allowed me to use her images as the source of my ideas.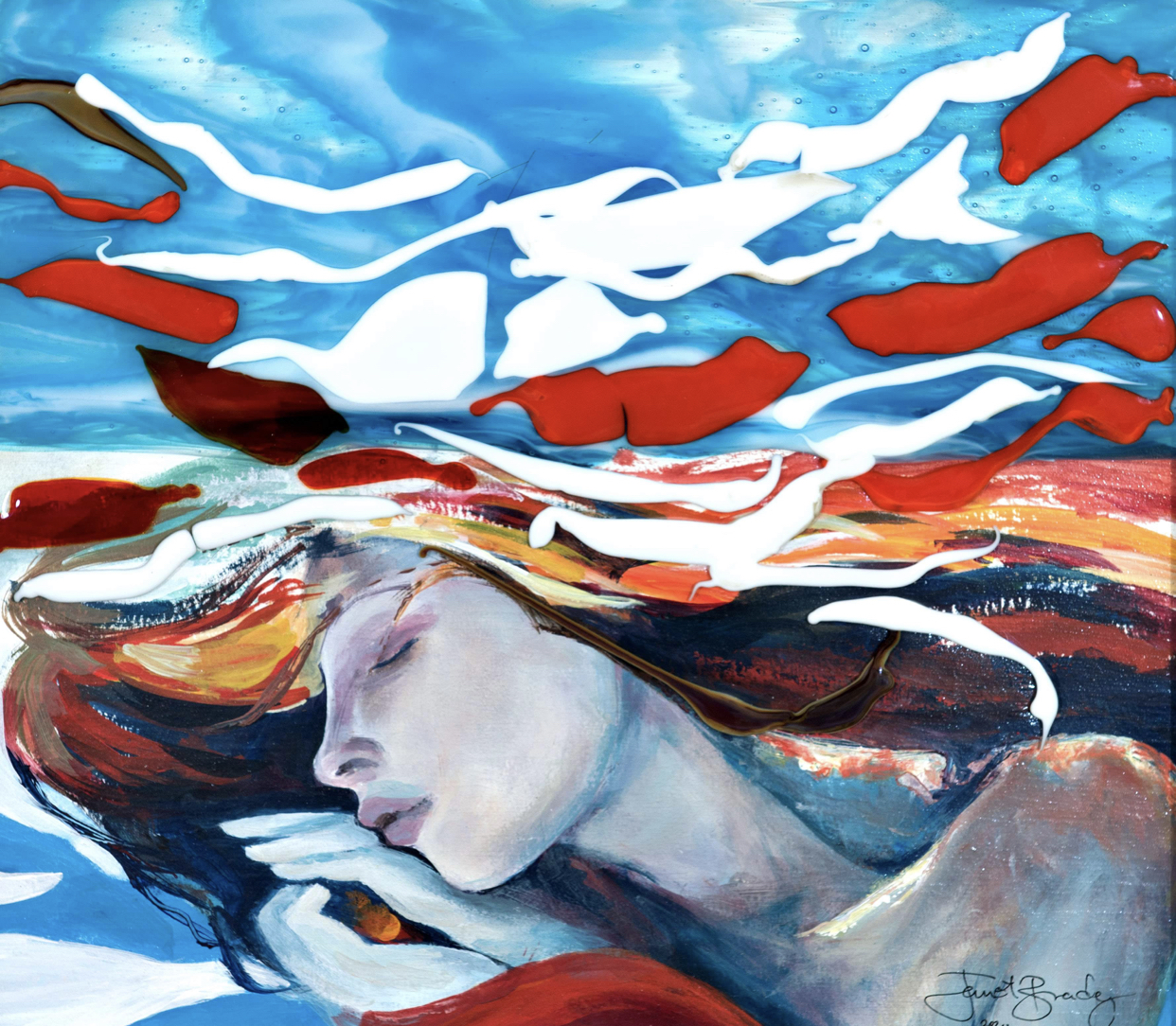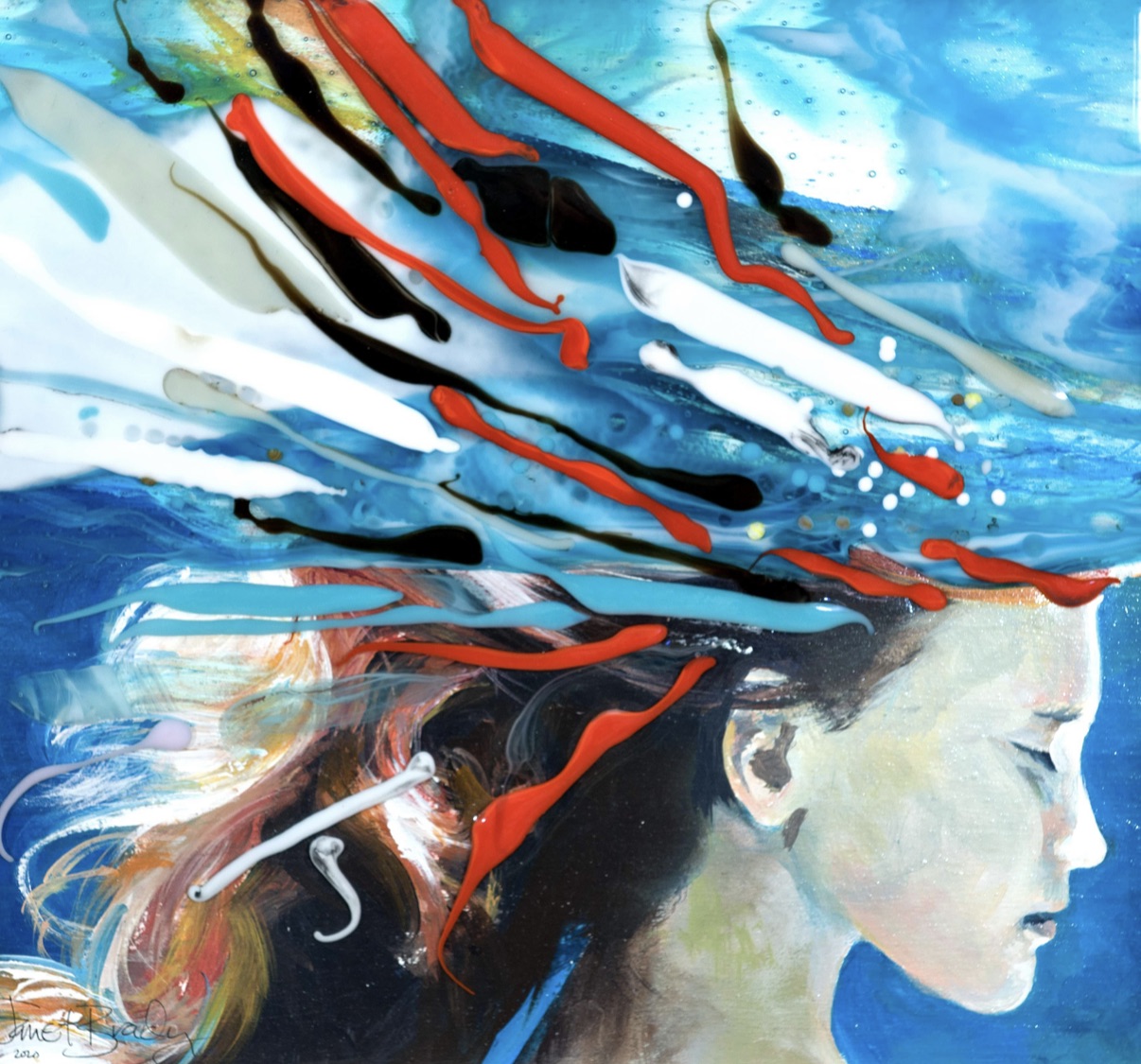 TITLE: AMPHITRI – MOTHER
PRICE: £2950
FRAMED SIZE: HEIGHT 43CM – WIDTH 48CM
TITLE: KYMOPOLEIA – DAIGHTER
 PRICE:£2950
FRAMED SIZE : HEIGHT 43CM – WIDTH 48CM
A whole new creative process, learning to etch, ink, print and hand tint my ideas. Based on the life cycle of the Damselfly, the metamorphosis from the underwater Nymph to life reborn as a Damselfly.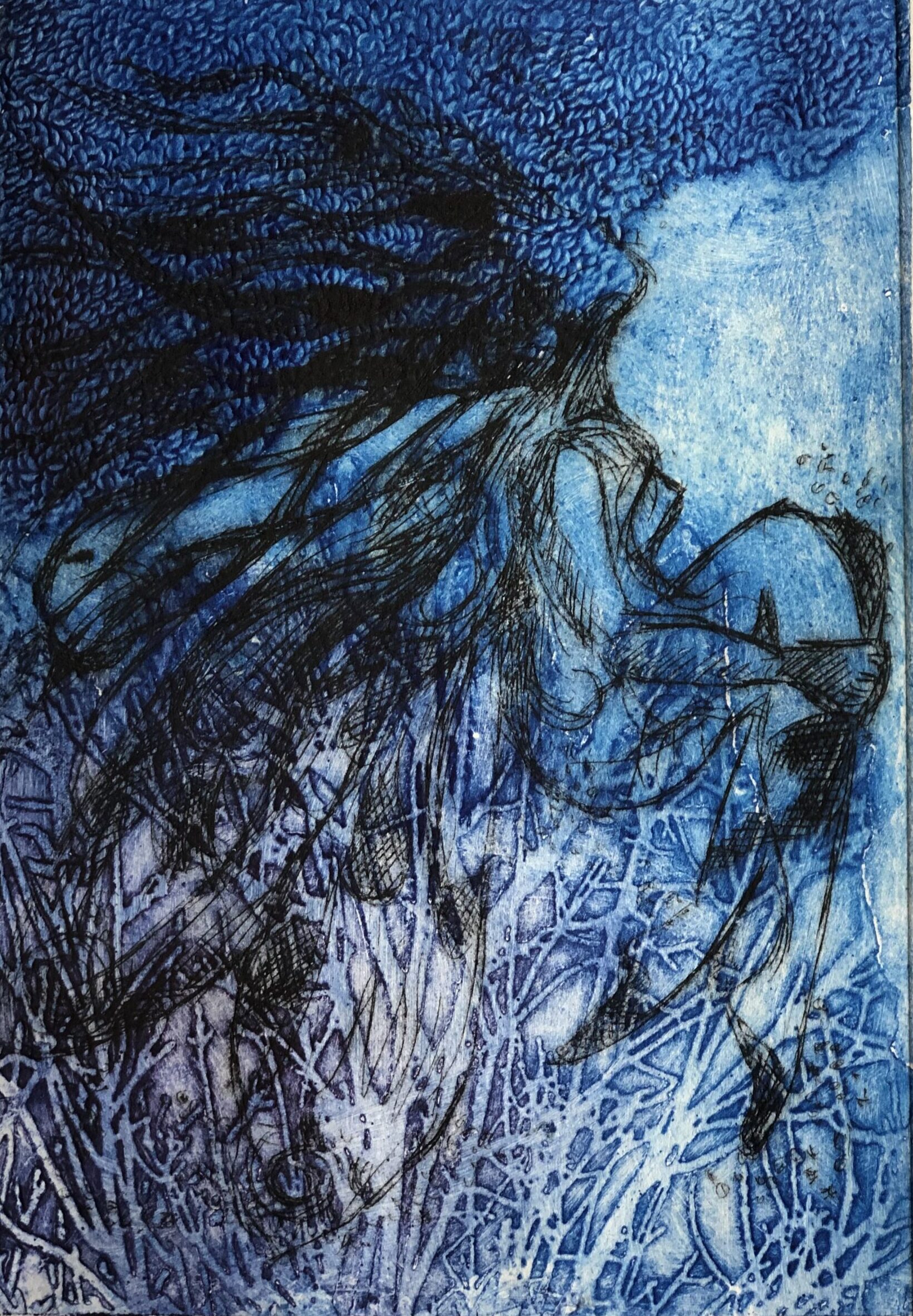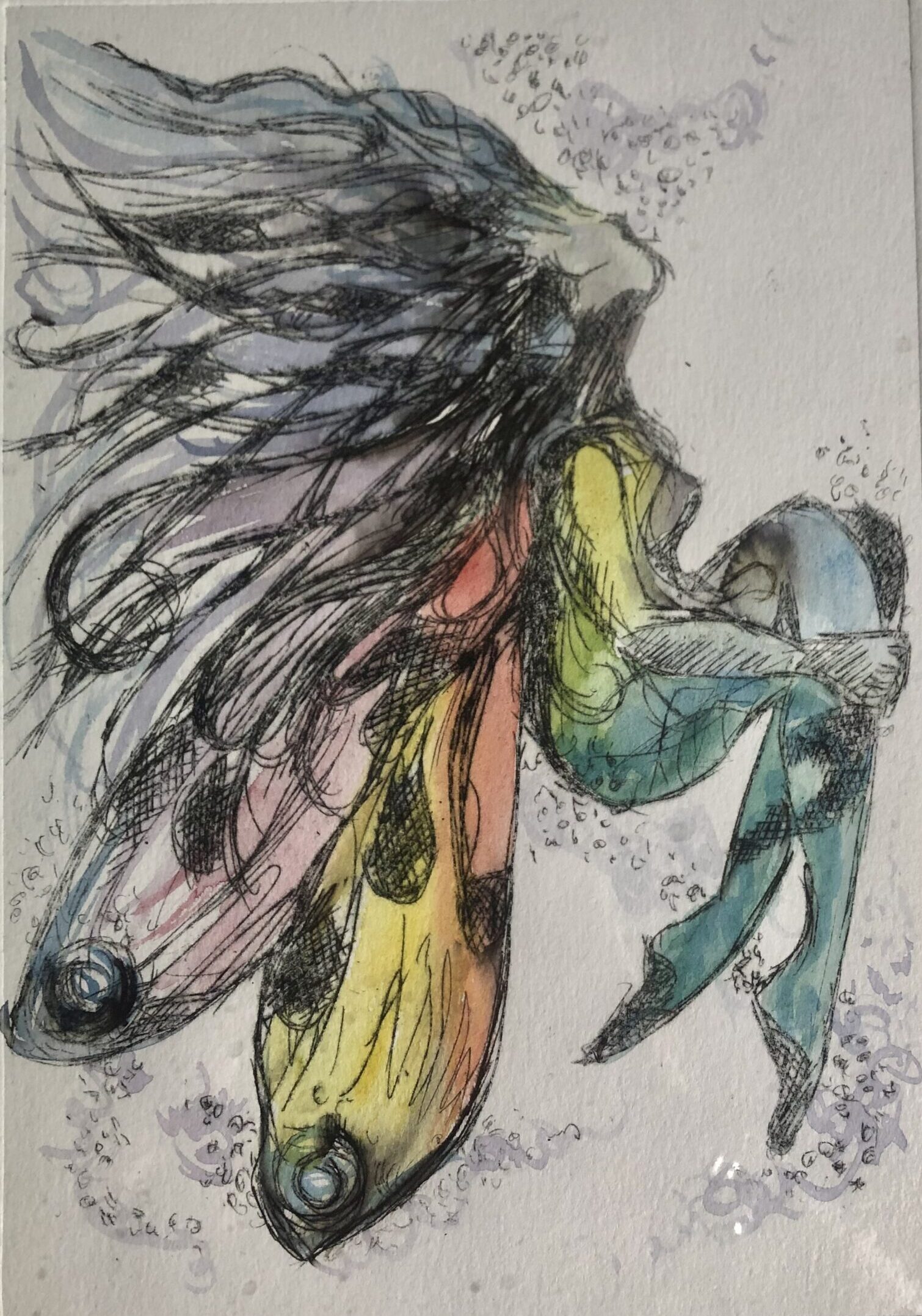 TITLE: NYMPHS AT PLAY – SOLD
PRICE: £75
FRAMED SIZE: HEIGHT 37CM – WIDTH 30CM
TITLE: NYPHS AT PLAY 4/1
 PRICE:£75
FRAMED SIZE : HEIGHT 37CM – WIDTH 30CM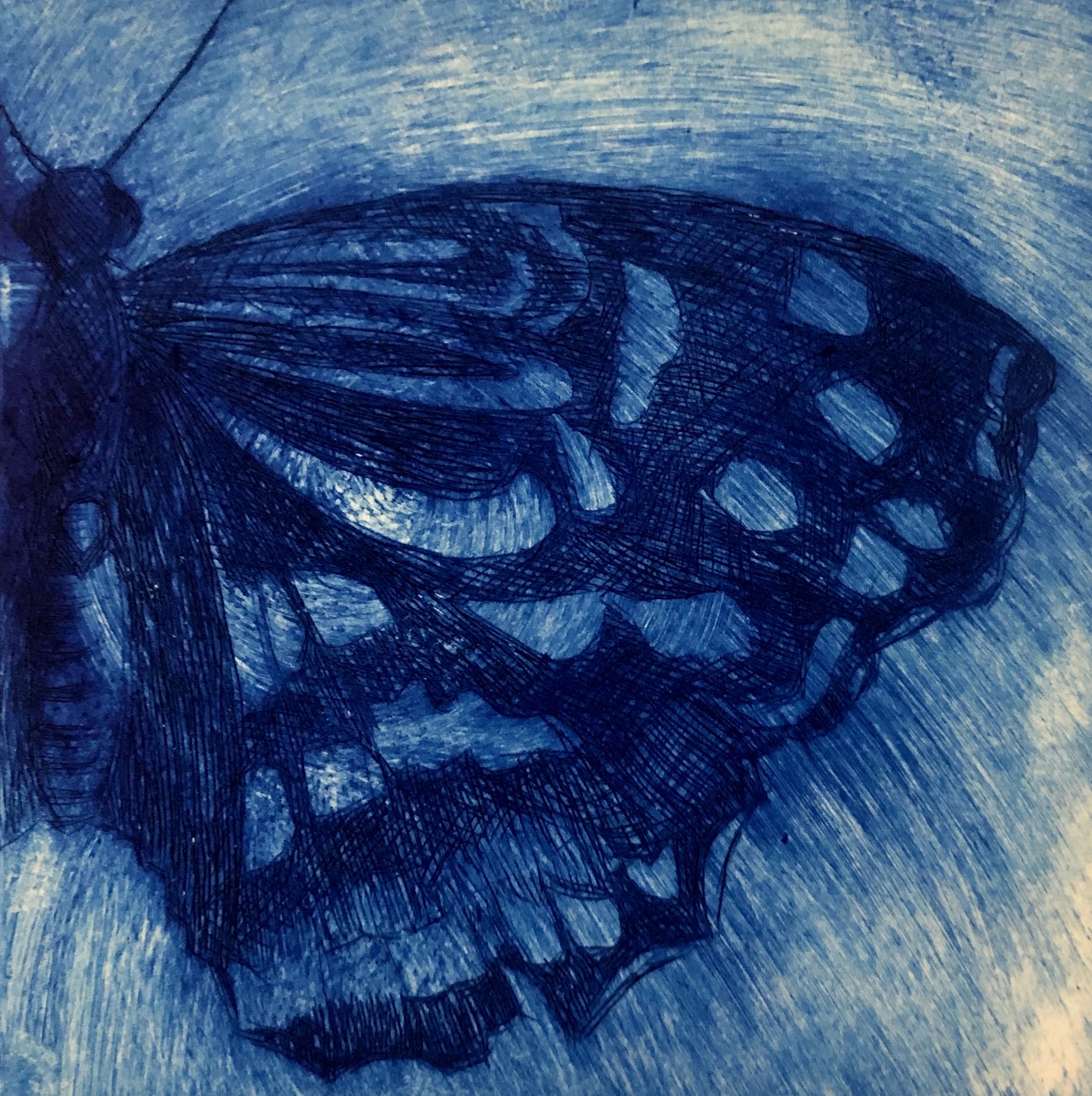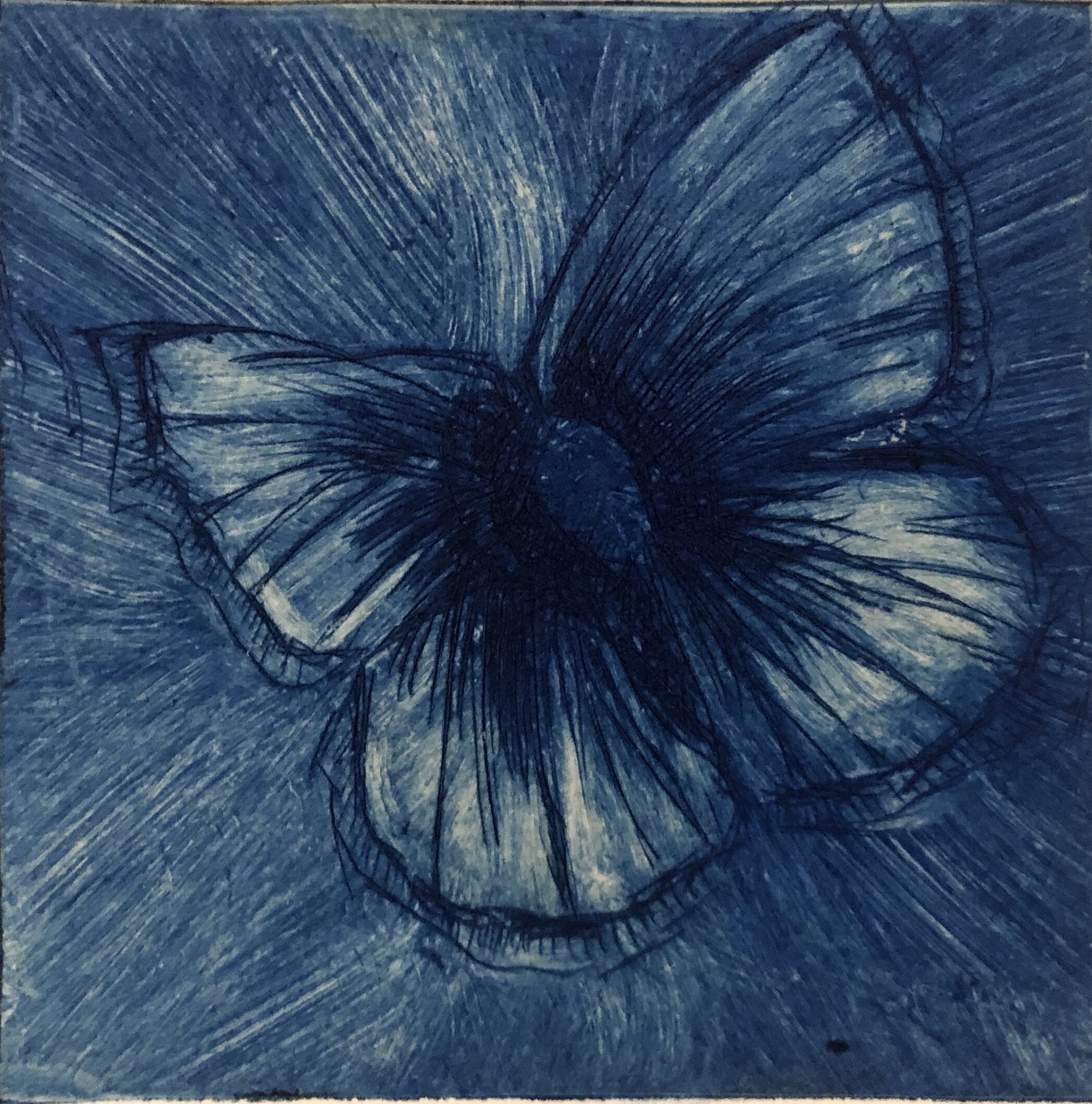 TITLE: MEXICAN BLUE
PRICE: £75
FRAMED SIZE: HEIGHT 23CM – WIDTH 23CM
TITLE: BRITISH BLUE
 PRICE: £45
FRAMED SIZE : HEIGHT 18CM – WIDTH 18CM