Fascinated by the delicacy, strength, fragility and tenacity   of these exquisite creatures. In awe of their incredible beauty, gorgeous, flying insects. (of which I'm slightly frightened)
From the depths came the inner child, facing her fears, there is a little girl featured in the paintings, feeling very small, with the Butterflies towering over her or near her. 
Butterflies in some cultures signifying death, can it be the death of our planet? the importance of pollination, the decline of of insect population. The fine balance between nature and our planet.
Painted on very heavy and rough surfaced hand made watercolour paper with Watercolour, Indian ink and Heavy bodied Acrylic paint.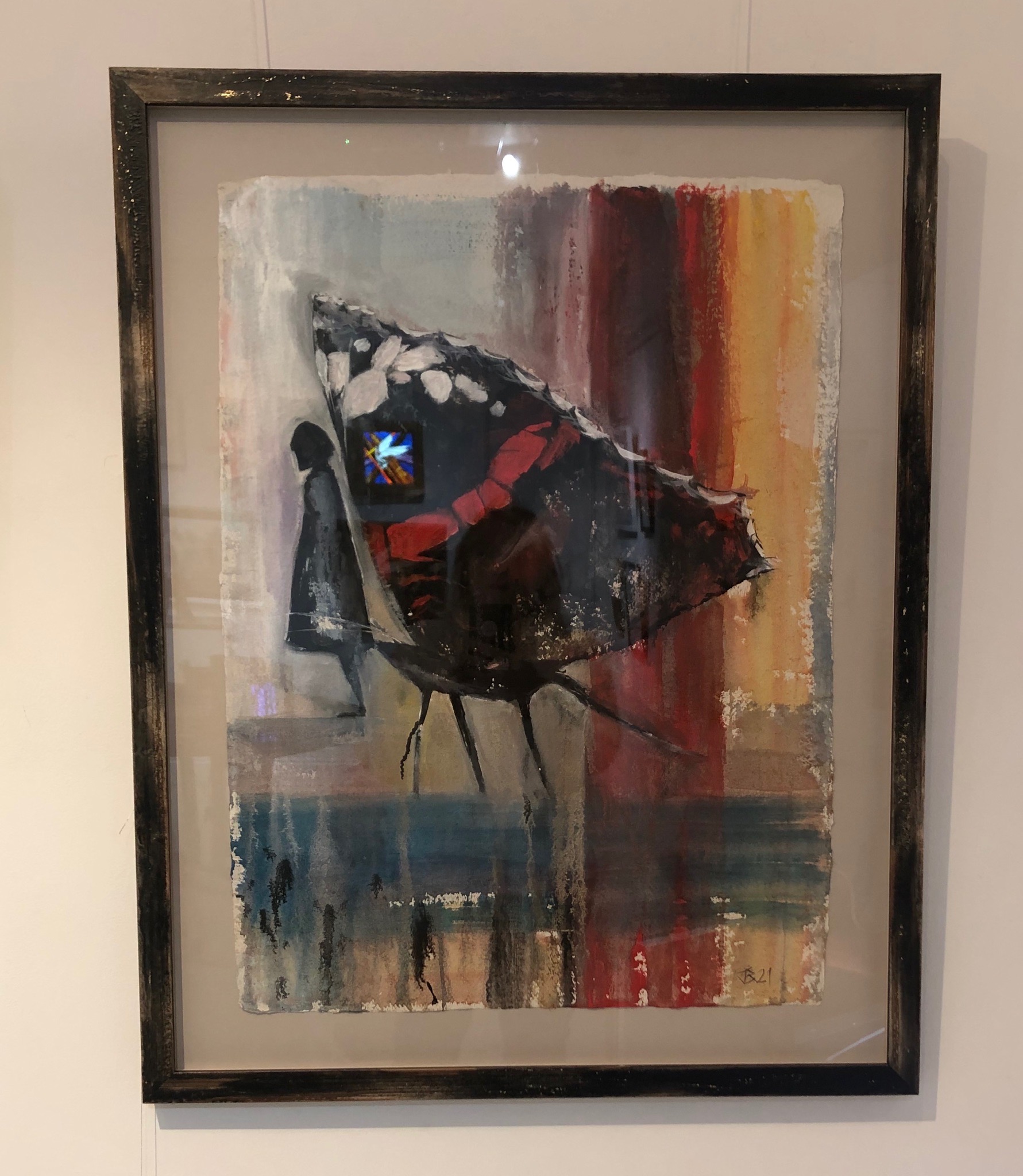 TITLE: DREAMS OF THE RED ADMIRAL – 1
PRICE: NFS
FRAMED SIZE: HEIGHT 95CM – WIDTH 70CM
TITLE:DREAMS OF THE RED ADMIRAL – 2
 PRICE:NFS
FRAMED SIZE : HEIGHT 95CM – WIDTH 70CM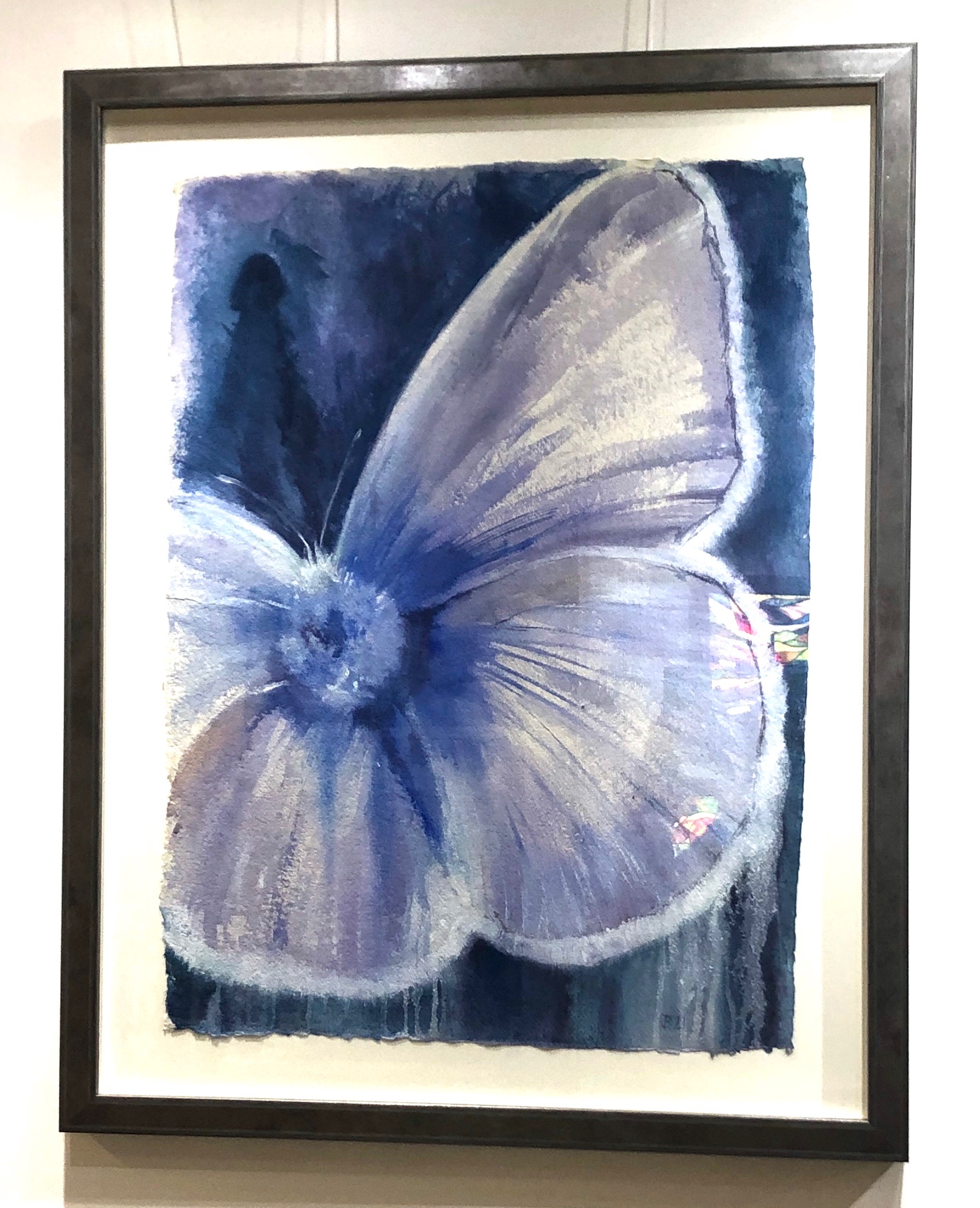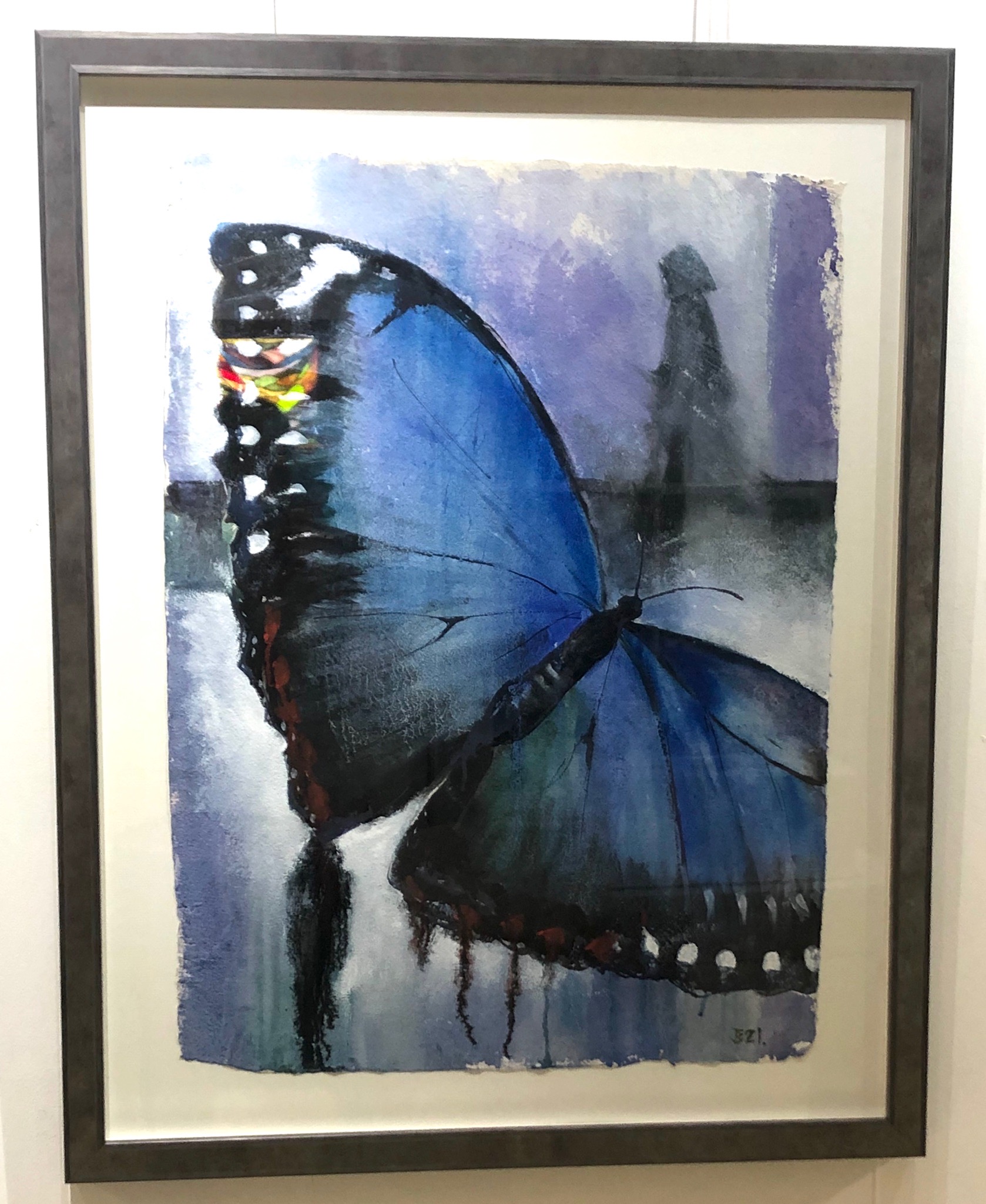 TITLE: DREAMS OF THE COMMON BLUE
PRICE: £2950
FRAMED SIZE: HEIGHT 95CM – WIDTH 70CM
TITLE:DREAMS OF THE MORMON
 PRICE:£2950
FRAMED SIZE : HEIGHT 95CM – WIDTH 70CM